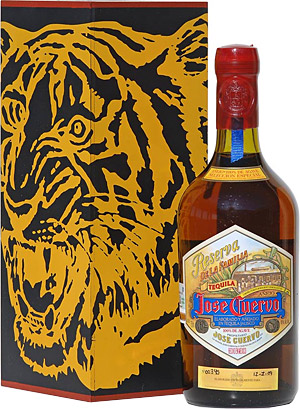 Our favorite tequila!!
July 23, 2012
July 24th is National Tequila Day, a country-wide celebration dedicated to an iconic beverage that we certainly love here at SanDiegoVille.com. So go out and indulge in an inspired cocktail or dish infused with the agave plant's "fruit," as there are numerous establishments in and around our city celebrating all things Tequila.
Jsix Restaurant
in downtown San Diego
recently introduced a bold new cocktail menu to it bar
. The culinary cocktail menu features housemade syrups and bitters, as well as unique combinations of spirits. Try the
Before Fire
, a bold cocktail made with Don Julio Silver tequila. The subtle hints of smoke, slight sweetness of lavender syrup and tartness from the lime is completed with dry shaken egg white and finished with a mescal rinse.
For those who like to watch their calorie intake, this one's for you. In additional to their international vodka bar, which features over 200 vodkas,
Pacifica Del Mar
also offers a large selection of tequilas. Their Forteleza Skinny Margarita combine Fortaleza Reposado tequila, fresh lime juice, agave nectar for a refreshing low calorie option.
On Coronado Island,
Leroy's Kitchen + Lounge
highlights two tequilas on their craft cocktail list. Gran Centenario Rosangel and Maestro Dobel tequila. The hot Burra Diabla blends Gran Centenario Rosangel with crisp ginger beer, Serrano pepper and fresh lime juice, while the Maestro de Diamante infuses Maestro Dobel tequila with agave nectar, homemade sweet-n-sour a Grand Marnier float finish.
RA's Emperor's Cucumberita!!
The hip and vibrant
RA Sushi San Diego
features the Emperor's Cucumberita, a fresh twist on a classic margarita, which combines Patrón Silver, Citrónge with lime juice, yuzu sour & fresh cucumber slices. This is one cool and refreshing cocktail.
Tequila should be celebrated often and not on just one day. After tomorrow, be sure to try a tequila cocktail from the soon-to-open
Cusp Dining & Drinks
in La Jolla. Chicago bar veteran, Nate Howell, helms the bar at Cusp and will offer fresh takes on classics as well as original creations that focus on aperitifs. One of Howell's creations, Amigo Favorito, uses Del Maguey Mezcal Vida, a village distilled Oaxacan mezcal blended with crème de framboise, fresh lime and mint.
Please enjoy tequila responsibly, and keep in mind that it takes 8-10 years for an agave plant to reach its maturity to be ready for harvest, so pay respect to the work involved when enjoying the spirit of tequila.