Cheers!!
August 31, 2012
The
4th Annual San Diego Spirits Festival
took over Downtown's Broadway Pier and showcased all things booze to a packed house of tipsy participants.  Live music, bartender showdowns, chef demonstrations, food trucks, photo ops, and plenty of spirit samples were offered on two beautiful San Diego days.  We drank, we saw, we missed Ron Jeremy!  Epic fail on our part, but there's always next year!    
The San Diego Spirits Festival took place at a stunning venue on the waterfront at the
Port Pier Pavilion
on Broadway Pier, which offers an absolutely beautiful backdrop of the picturesque San Diego Bay. Committed to building the mixology community locally, there were bartender competitions, tastings, seminars, a silent auction, and private parties, all featuring a vast variety of cocktails and spirits. Event organizer and founder Liz Edwards launched the event here in San Diego in 2009, and the venues have changed, the competitions have intensified, and the surprises have gotten bigger and better each year.
OB Seafood Truck
was one of a few food trucks feeding folks in addition to the chef demonstration samples. With fresh fish on display, patrons eagerly lined up for the offerings of fish tacos, oyster shooters, shrimp skewers, and other favorites fresh from the sea. We're big fans of OB Seafood and always enjoy seeing them at local events.
Of the spirit and cocktail samples being offered, Ron Jeremy's
Ron de Jeremy Spiced Rum
made a delightful base for a Cuban Libre or Mojito, but unfortunately, we missed out on seeing the man himself. I sooo wanted a picture with him for my Facebook page (said in my very best Valley Girl voice).  Sorry, I'm a teenager at heart!
The best tasting cocktail of the day was
Six One Nine Vodka
's berry basil concoction, which actually tasted healthy as well as refreshing. Being a huge proponent of supporting local businesses over conglomerates, I am happy that a San Diego vodka distillery is making such strides in the spirits industry.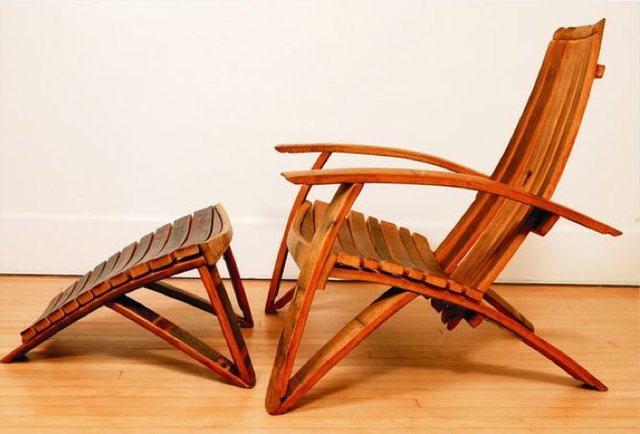 Another great showcase of the day wasn't a drink or cocktail at all - it was the beautiful and remarkably functional wine barrel furniture produced by local company
Barrely Made It
.   There was also a cigar lounge and plenty of tobacco offerings brought by Old Town's historic
Racine & Laramie Tobacconist
.  
For more information on the Spirit Festival, make sure to check out the the brand new website at 
www.SanDiegoSpiritsFestival.com
, and for any specific questions, please call 858-551-1605 or email 
[email protected]
.  Cheers!
Chocolate covered strawberries!
619 Vodka had a beautiful display
This guy!!
Competing
Judging
Grubbin'
SHRIMP!
Up close!
More shrimp!