October 5, 2012
After the popularity of the
Enjoy By 09.21.12 IPA
,
Stone Brewing Co.
is unleashing the second round of Stone Enjoy By IPA to Colorado and Ohio:
Stone Enjoy By 11.09.12 IPA
! Like its predecessor, Stone Enjoy By 11.09.12 IPA is devastatingly fresh. Yes, devastatingly. Why? It's specifically brewed NOT to last. This amazingly fresh double IPA is loaded with hops—11 different varieties, to be exact, giving the beer a massive hop profile and a balanced palate of bitterness and dryness.  If you missed out on the last batch of Enjoy By IPA, don't miss your chance to get your hands on this one, as we have no idea if Stone will continue producing this amazingly delicious (and STRONG) brew.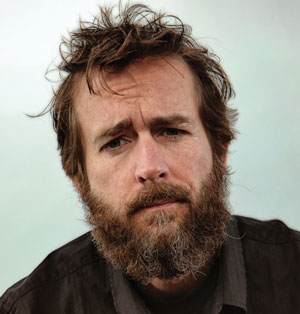 Stone Brewing CEO Greg Koch
"We had tremendous interactions from our fans on our social media pages, asking for Stone Enjoy By IPA to come to their city," Greg Koch, CEO and co-founder of Stone Brewing Co. said.  "Our decision to offer Stone Enjoy By 11.09.12 IPA in Ohio was based on the responses we received from our fans as well as our distributors' ability to get the beer out in record time. Colorado was also chosen because of public response and our ability to serve at the Great American Beer Festival. We encourage our fans to continue to provide us with feedback on where next to offer Stone Enjoy By IPA; we are listening and will base future distribution decisions on the feedback we get from you, our fans!"
The "Enjoy By" date printed on each bottle reflects a 35-day package-to-drink cycle, meaning that to fully maximize the beer's hoppy glory, it must be consumed by, or preferably well before, the end of the 35-day cycle.  And Stone is making sure it will be; on November 10, if any beer remains on the shelf it will be immediately removed. This is an unprecedented feat of coordination by Stone and the distributor.
Where can one locate this awesomely fresh beer? Visit
stonebrewing.com/enjoyby/
and use the interactive map to find exactly which retailers, restaurants and bars are carrying the beer in Colorado and Ohio, either in bottles or on draft. If it looks like Stone Enjoy By 11.09.12 IPA isn't in a location near you, don't fret; we will unleash future rounds of this beer to other markets!
For stats on the newest Enjoy By, tasting notes by Brewmaster Mitch Steele, and pairing recommendations by Dr. Bill Sysak, see below:
Stone Enjoy By 11.09.12 IPA
Stats
: 9.4% abv, 88 IBUs
Availability
: Limited 22-ounce bottles and draft, beginning Oct. 5
Hops bill
: Calypso, Super Galena, Simcoe, Delta, Target, Amarillo, Motueka, Citra, Cascade, New Zealand Nelson Sauvin, and Australian Galaxy
Distribution
: Colorado and Ohio
Stone Brewmaster Mitch Steele
Tasting Notes, provided by Brewmaster Mitch Steele
Appearance
: Golden with a creamy white head
Aroma
: Intense dank hoppiness, resin, peaches, and hints of tropical fruit are all evident in the aroma.
Taste
: Smooth malt upfront, quickly dissipating into a massive onslaught of hops.  The dankness and peach come through strongly.
Palate
: Smooth, hints of alcohol, and a perfect balance of bitterness and dryness on the back end.
Overall
: We took the opportunity with this beer to use several interesting techniques we've learned during our many years of brewing great Double IPAs.  The result is an intense dry beer with very little malt sweetness, but with plenty of malt flavor to provide a background to the enormous...or shall I say "ginormous" hop character.
Hopping, as might be expected, was over the top. First, the brew was mash-hopped with Calypso, a beautiful fruity hop that we also used in our Stone 16th Anniversary IPA, after which we kettle-hopped with a very small dose of Super Galena hop extract for bittering. Then, using a technique known in homebrew circles as "hop bursting," we loaded up very heavily on the flavor hops at the end of the boil and in the whirlpool. Simcoe, Delta, Target and Amarillo were used in the late kettle hop. Motueka, Citra, and Cascade were used for the whirlpool hop. As you can clearly tell, this beer was super hoppy even before we dry-hopped it, but then we went for it...dry-hopping with one pound per barrel EACH of New Zealand Nelson Sauvin and Australian Galaxy.
Drink extra-super-dank-and-tasty Stone Enjoy By 11.09.12 IPA well before its 35-day shelf life to maximize the pungent glory that this beautiful, intense hop profile provides.
"Dr." Bill Sysak
Suggested food pairings, provided by "Dr." Bill Sysak
Appetizers
: Guacamole, kimchi, salt and pepper shrimp (or tofu), sausage-stuffed jalapeños
Main course
: Chicken-fried steak, Merguez sausage, gumbo, chile relleno, Thai drunken noodles
Dessert
: Carrot cake, peach cobbler, ginger spice cake, pumpkin cheesecake
Cheeses
: Parmigiano-Reggiano, extra aged Cheddar, Rogue Creamery Caveman Blue, Mimolette
Cigars
: Alec Bradley Trilogy Authentic Corojo, Altadis U.S.A Edición Limitada, Camacho Select
Stone Brewing Co. will measure "buzz" for the beer through the company's social media sites: 
Facebook
, 
Twitter
, Instagram (StoneBrewingCo) and the Enjoy By IPA website. Fans of the beer may express their desire to have Stone Enjoy By IPA in their city by using any or all of these social media sites. Hopheads are encouraged to comment, tweet, Instagram, and share with fellow hop enthusiasts using the hashtags #EnjoyBy #OH (for Ohio) and #EnjoyBy #CO (for Colorado). All engagements may be viewed in real time at the Stone Enjoy By website, 
stonebrewing.com/enjoyby/
.